Ina is a country area located in the center of Japan, surrounded by 3,000-meter peaks and is rich in nature.It is highly recognized as a "city friendly to new settlers" among autonomous communities in Japan, and supports a rich cultural lifestyle in a rustic atmosphere.
---
Cherry blossoms of Takato city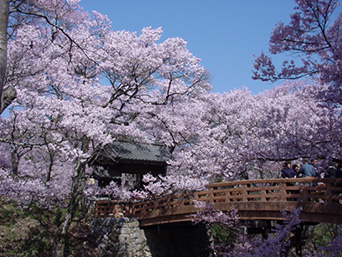 The cherry blossoms of Takato Castle Site Park is a most popular site for cherry blossom viewing. Many tourists from all over Japan visit in spring to enjoy cherry blossom viewing.
There are people called Sakuramori (cherry tree keeper) in Takato, who take care of the trees throughout the year. This is a spot where you can enjoy the "cherry tree culture" of Japan beyond the blossoms.
---
The Southern and Central Japan Alps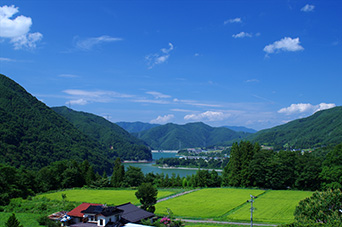 You can enjoy mountain climbing and hiking from Ina city as it is sandwiched between the Southern and Central Japan Alps, known as "the roof of Japan". There are many outdoor related facilities in the area for you to enjoy.The superb condition of the natural environment of the Southern Japan Alps has been recognized by the nation and worldwide, being registered both as a National Park and UNESCO Biosphere Reserve. The mountain side of the region is certified as a national geo park due to the excavation of ancient oceanic fossils such as ammonite, which can be observed.
---
Rustic scenery and nature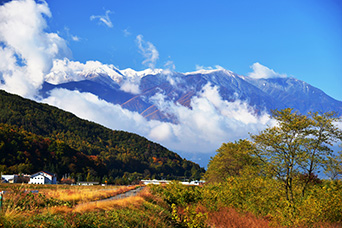 Ina's top charms would be its rustic scenery and abundance of nature, due to it not being a major tourist destination. There are vegetables, rice crops, and fruits grown with its clean air and water. Ina has the exact scenery of what most Japanese would feel as nostalgic.
The Takato area of Ina city is joining "The Most Beautiful Villages in Japan" association.